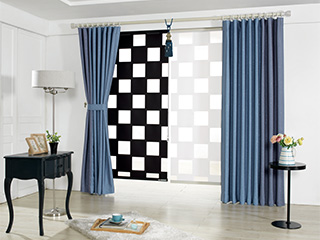 The beautifully designed sheer shades that our company offers can provide ample window covering for privacy. They do this while also allowing plenty of light to seep through. These products highlight a showcase of features that have made window treatment options so popular.
Beauty For a Bargain
Their pleated design, embellished with sheer fabric cut-outs, creates a soft cascade of light patterns that can really brighten up a room. Their soft neutral colors and subtle design creates a motif effect perfect for any interior décor theme. The specially designed roller feature offers a compact solution to window fixtures and interior décor accessories.
That Cool Noir Vibe
Have you ever watched movies about hardboiled private eyes in the forties or the fifties? You know what's synonyms with all those characters, apart from the trench coats, fast-talking jargon, and other usual tropes? It's the window shades of their office! We're not kidding. They all have sheer shades that create an emphasized silhouette. More often than not, it can be noticed during the scene when the obligatory femme fatale arrives at the detective's office. If you want to create a similar retro look or a more stylishly modern one, then sheer shades can be a great option to consider.
Beautiful Silhouette Light Patterns
Our custom shades are ideal for both commercial and residential spaces. Their stylish design creates unique patterns when rolled or drawn. This provides a decorative feature that looks great on all types of windows. Because all our products are custom made to fit, you can be sure that they'll perfectly cover the windows of any room you need, from your kitchen to your office or den. Each set comes with a 5-year warranty upon installation while fabric swatches and free samples are available for you to order on our website.