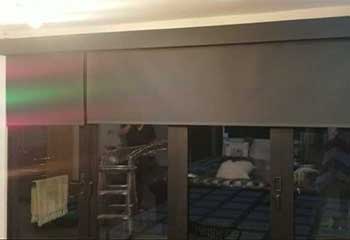 Exterior Shades
Customer Issue: Mr. Hardy found that too much sunlight flooding his deck made it difficult to enjoy it while using his smartphone or tablet.
Our Solution: Exterior shades would let Mr. Hardy keep out as much or as little sunlight as he wanted, and stop glare from interrupting his relaxation time. They would also keep the deck cooler, and more pleasant to be on. Once he decided on brown polyester for the material, we took care of marking down the measurements to create the shades. Our professionals put them in after they had been made.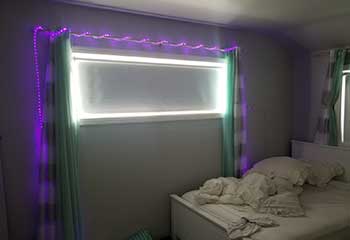 Blackout Curtains
Customer Issue: Mr. May was having trouble getting to sleep due to a bright streetlamp right outside of his bedroom window that would shine in even with closed blinds.
Our Solution: Our experts went over various styles and options with Mr. May to help him find what would both solve his problem, as well as look compatible in the room. He decided that blackout curtains would best suit the area as they would help keep the bright light out, while also adding a feeling of flowing space to the area.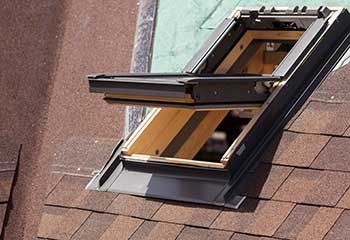 Blinds for Skylight Windows
Customer Issue: The customer wanted to better insulate her home by having something to cover her skylights after she learned that windows tend to be the problem when it comes to poor insulation.
Our Solution: After thorough measuring of all of the customer's skylights, our experts got to work creating perfectly fitting blinds that would keep both heat and air conditioning safely inside the home. As soon as they were completed, our professionals installed them.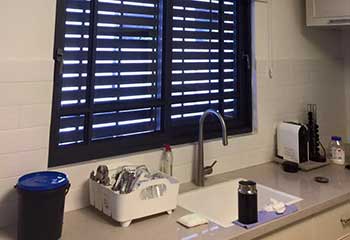 Wood Blinds
Customer Issue: The house was over 200 years old and needed updated window treatments. The customer didn't want faux wood blinds but rather the authentic thing.
Our Solution: To keep the classic look the customer chose to install hardwood blinds, with a cordless lift, which enabled easy adjustment and light control. The route holes were covered with a chic cloth tape and a valance was added for an extra accent.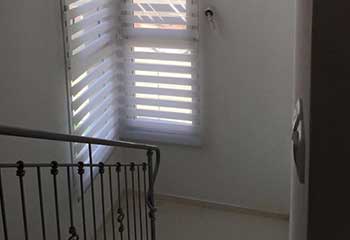 Motorized Shades
Customer Issue: This customer had difficulties opening and closing the shades on his high-set windows.
Our Solution: Our team took all the necessary measures and mounted custom-made shades on the windows. Before leaving, our technicians gave the customer step-by-step instructions so that he would be able to program the remote and use it on his own.
Denis Roberts
- Huntington Park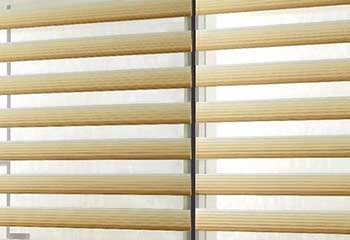 Bamboo Shades
Customer Issue: Our customer wanted window treatments that were long lasting and easy to clean.
Our Solution: Our team recommended bamboo shades because they were made from a renewable resource, needed just a little cleaning and last for years! Once the customer gave us the green light, our technicians installed the shades and let our customer enjoy their elegance and beauty.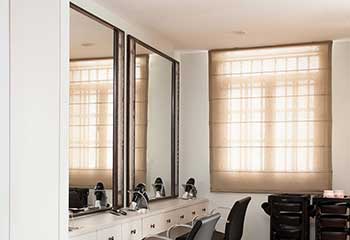 Roman Shades
Customer Issue: This customer wanted shades that looked elegant and were easy to clean and use.
Our Solution: After listening to our customer's needs, our team explained why roman shades were the perfect fit for him. Having mounted the motorized version the customer opted for, our professionals programmed the remote and carefully explained how everything worked.
Ford Watson
- Walnut Park